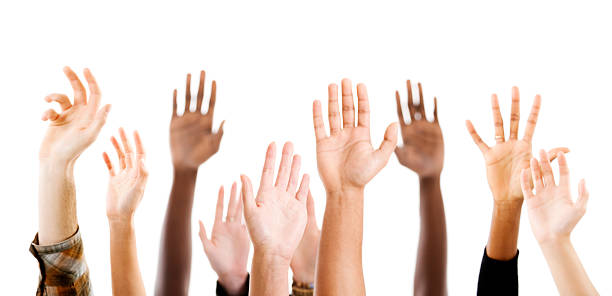 Good morning, everyone. Now, as some of you might know, I will not be here when you return next year, because I am retiring from teaching. And as retiring teachers sometimes do, I am going to say a few words to you, to bid you all farewell and to pass on the wisdom which I have acquired during the course of my long career. I have acquired this wisdom through being what is called a Lifelong Learner. If any of you become teachers, you will hear that phrase incessantly, unless it has become unfashionable by … sorry, have I said something funny? Well, I realise the idea of any of you doing such low-grade work may sound hilarious now, but if things don't work out for you, you never know what twists and turns life may take.
So what wisdom have I acquired? I am happy to pass it on to you.
(there is an audible click, and a video image of an hour-glass appears on the screen, sand running from the upper flask to the lower).
Study this hour-glass, please. Maria, can I take questions later? All right, what would you like to share?  Yes, you could call it an egg-timer. But the main point is that the sand is running down from the top part to the lower part. And, what, since it seems I cannot discourage audience participation, does the sand represent? May I just go to Veronica, Maria, since she has her hand up? Yes, that's an original idea, Veronica, but … anyone? Perhaps one of the younger children for a change? Yes, it represents time. It is a symbol, of sorts. And when all the sand has run from the top to the bottom, what can we do? Yes, Veronica, good, but after we have taken the eggs from the saucepan, and cut the tops off quickly so that they don't go hard in their shells? Anyone? Well, with an hourglass, we can turn the glass round, and the sand can begin running down again. I don't know why we would want to do that either, Augustas, but the point is that we can. So, what is the big difference between the hour-glass and a person's life? Well, one big one is this: once the sand of a person's life has run out, we cannot just turn the glass over and start again. That person is what we call dead.
Now all of you before me today will end up dying: some sooner, some later, quickly or slowly, bravely or not. You must have seen this with pets. Has anyone had a pet which died? Oh dear, can someone pass Daphne a tissue? Thank you. Big blow, Daphne, that's the ticket. Crikey, that is a big one. Perhaps another tissue, someone.  Or two. Good. OK, now nobody else start, please. Perhaps a joke will cheer us all up. What is the death rate in Portugal?
The usual, one  per person. What is going on here?
Be quiet, can't stop now. But before that dying day comes you will have a long time to live out your privileged, gated-community lives, unless you are murdered by one of the gardeners first, or die young of a horrible illness. And there is no shortage of opinion regarding how you should set about living these lives of yours. Priests of all religions are an excellent source of ideas, though these often involve following strange rules, and require the ability to believe in life after death. Other people will derive satisfaction from informing you, after Jean-Paul Sartre, that there is no God, nobody watching us and no one keeping score, but that even so we have no choice but to live, and must try to do so meaningfully.
We are condemned to be free.
Thank you, can you be quiet? Yes Max, he was French, excellent, well done! Katie, close your mouth, it's been ajar for a little while now. Now if you find all that hard to manage, I can only recommend doing what most of us do, which is to spend half our time dreading or enduring the things which hurt, frighten or bore us, the other half looking forward to doing the things we like, and in between as little time as possible noticing how pointless the whole enterprise is. Thus you will probably spend nearly all of your time thinking about the future or the past, but only a tiny portion of it living consciously in the present moment. My own view is …
Excuse me, sorry to interrupt…
Oh for Christ's sake. Yes?
What is this?
Have you just woken up? It's a retirement speech.
Yours.
Could be.
This really happened?
It's happening. As we speak.
It's, um, how shall I put it? You might want to have a look at it, or is it too late? You can't say for Christ's sake in a school assembly, for a start-off.
You interrupted, three times. Look, if it's all right, I'm shattered.  Can we carry on with this tomorrow?
You're sure it was the French bloke who said that? Not Siddhartha or Carlos Castaneda or someone?
It was the French bloke. And anyway … look, can we drop this, actually? I'm going to bed now.
Fine by me, keep your hair on. Did you hear the one about the old man going up to bed carrying a glass of water and an empty glass?
Good night.
So they ask him 'Why are you carrying that glass upstairs?' And he says, 'In case I get thirsty in the night, of course.' So they say 'No, the empty one.'
And he says, that's in case I don't get thirsty.
That's right, so you knew that one.
Good night.
Good night, sleep tight.